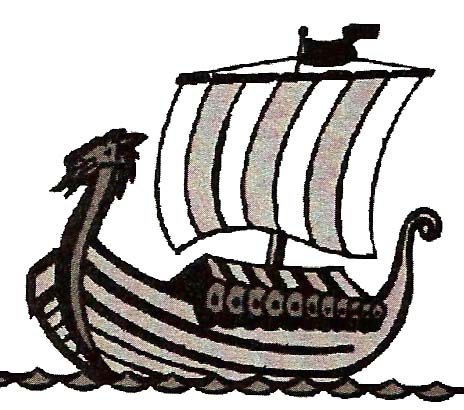 Viking's on The Wirral
In 2002 it was the 1100th anniversary of the arrival of Vikings on the Wirral. A group of Vikings had asked the Queen of Mercia for permission to settle on the Wirral and up as far as Solway. Needless to say it was not long before they attacked Chester! My interest lies solely on the Wirral, in particular the northern tip. Documentary evidence exists of the Wirral Settlements in the Irish annals, 'Three Fragments' – a surviving copy resides in the Royal Library, Belgium.
The settlements were initially peaceful, but it was not that long before they attacked Chester. Mersey Vikings were not only warriors but traders and farmers and fishermen. They brought their own parliaments with them called 'Things'. Not all pagan, some were Christian and built churches. This word lives on today in such places as Thingwall.
A famous poem, Sir Gawain & The Green Knight, was allegedly written by a Cheshire man, and the poem takes Sir Gawain through the Wirral. A major battle took place in the area, the battle of Brunanburh, or Bromborough.
Viking words live on today, doghter – daughter of and sson, son of. Modern day Iceland preserves these names even today. Thing - Assembly. Melar – Meols, West Kirby, by meaning settlement, or West Church Settlement!! Followers of football may be surprised to learn that there is a team carrying a Viking name, Tranmere Rovers. In Iceland exists Vestri Kirkjubaer, or West Kirby.
Trani-melr means crane sandbank. Similar names exist in Denmark, Tranbjerg and Tranebjerg, both meaning crane (sand)bank. As late as the 1930s, local names on the northern Wirral were Raynaldesdoghter, Hondesdoghter and Hondesson. (modern equivalent maybe Henderson?)
I had the pleasure of visiting Jorvik, the Viking settlement in York, pronounced Yorwik, in September 2010. I recommend this to everyone, a pleasure I intend to repeat. I recommend that you also see also the crypt under York Minster, showing the early Viking Church stone walls followed by Norman and Medieval.
In Dec 2001, the Daily Mail ran a story of the BBC series Blood of the Vikings and the search for the Viking blood in modern day Wirral. A gent by the name of Bill Housley was found as the best example of Viking blood.
Canute
When the Cust family resided in Leasowe Castle, they picked up on a local legend that a Viking King by the name of Canute had, at Meols, attempted to turn back the tide to stop Meols being flooded. Sound familiar? The Custs had built the Canute Chair which stood on the sea front at Leasowe Castle before being destroyed by vandals just about 1950. Inscribed on the chair was 'Sea Come Not Hither Nor Wet The Sole Of My Foot.' In the 12th Century, the story had shifted south to Westminster! Henry of Huntingdon wrote of this also in the 12th Century and even gave a version of the seats inscription but did not specify where this show of futility by Canute took place.
Thor's Stone – Thurstaston Common.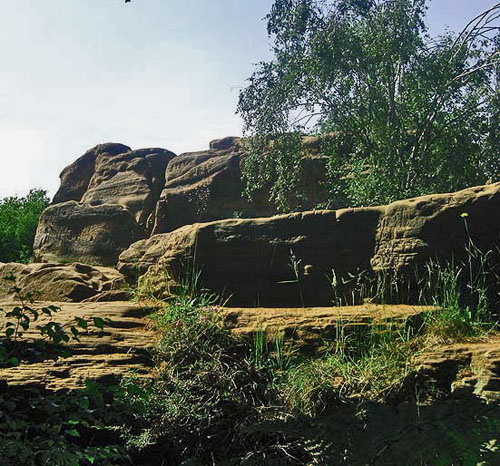 Legend has it that the Vikings (10th & 11th C) thought that lightning striking Thor's Stone was like the god Thor striking the rock with a his hammer. It is still used ceremonially today on such days as the summer solstice. The reality is of course somewhat more mundane; the rock mound, being totally sandstone has been worn constantly by the elements. Another legend is that the Vikings used the rock as a sacrificial altar, but there is no evidence to support this. Morris dancers use the location as a may day dancing spot. The Common, on which the stone is but a part, is a SSSI site (Site of Special Scientific Importance). In 1888 heard an account by Rev. A. E. P. Gray, rector of Wallasey, that the 'Thor Stone' was also known in the locality as 'Fair Maiden's Hall' and that children were "in the habit of coming once a year to dance around the stone". The Tor is of glacial origin and was also quarried in the 18th & 19th Centuries. From the top of the 298 ft (91 m) Thurstaston Hill, on the Wirral Peninsula, are views of the Dee Estuary (also an SSSI site) and over the River Dee to the hills of Wales. I think its fair to say that a lot of the legend surrounding this natural feature stems from Victorian times, they were very adept at 'creating' history in a romantic sense. Robin Hood & King Arthur are perfect examples. Being the highest point of the Wirral, it is prone to thunderstorms and lightning and was viewed by the Norse settlers on many an occasion. The name Thurstaston does not originate with the stone, thats a local belief.
The Battle of Brunanburh 937AD. My page on this battle written by others. (Available soon)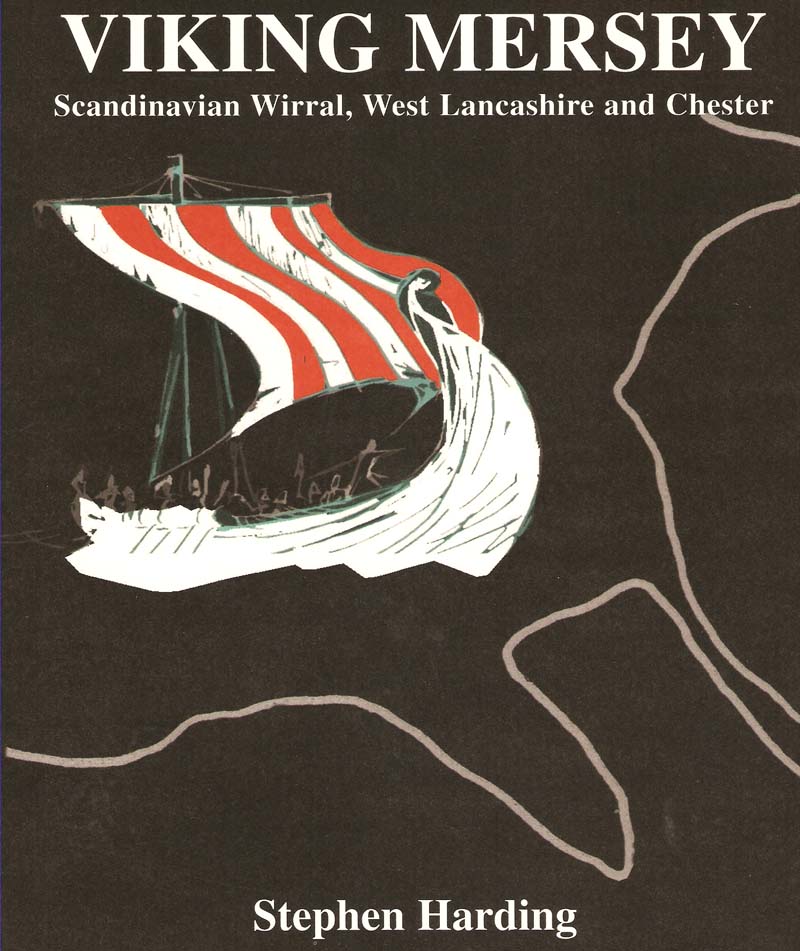 Some of the information on this is taken from Viking Mersey by Stephen Harding. Published by Countryvise ISBN 1901231 34 8 at £10. With permission. I actually bought my copy at the Jorvik Centre, York - a must go see for any visitor to York. I loved it.
Steve Harding was born and brought up in North Wirral (Wallasey) where his family on both sides go back many generations , and is now a Professor of Biology at Nottingham University. He is co author with Dr. Paul Cavill and Professor Judith Jesch of Wirral & its Viking Heritage (English Place-Name Society, 2000) and author of the "popular" books Ingimunds Saga Norwegian Wirral (2000) and Viking Mersey (2002). His Academic publications on the Vikings include a paper on the genetics of the North west with Prof. Mark Jobling and other colleagues (2008), a paper with Cavill and Jesch explaining Dingesmere in the Battle of Brunanburh poem as the Things-mere (2004) a paper on the Wirral carrs and holms place names (2008) and a further paper paper on Brunanburh examining antiquarian legends and considering possible locations on Wirral for the battlesite and Dingesmere (2010). Steve has been, from the age of 5, a keen supporter of Tranmere - the only football team in the English League with a Norwegian Viking name.
Viking Terms: 750AD - 1100AD

Akr: Acre
Beck: Stream
Brunnr: Spring or Well
Booth: Summer pasture
By: Farm; Village
Ey: Island
Fell; How: Hill or mound
Fiord: Fiord
Fiskr: Fish
Gardr: Yard; landing place
Garth: Enclosure
Gate: Road
Geit: Goat
Gill: Ravine or valley
Holm(r): Island
Hus: House
Ings: Marsh; meadow
Kald: Cold
Kelda: Spring, stream
Kirk: Church
Klakkr: Small Hill
Laithe: Barn
Lin: Flax
Lund: Grove
Melr: Sandbank
Orme: Serpent
Ping: Parliment
Pollr: Pool
Skar: Cleft
Sker: Rock
Slack: Stream in a valley
Stakkr: Rock in the sea
Stan: Stone
Stokkr: Sound
Stor: Large
Tarn: Lake
Thorp: Daughter settlement
Thwaite: Forest clearing; meadow
Toft: Homestead
Wath: Ford
Wray: Remote place
Vollr: Field
It is written by a local wit that 'Wirral has more Rakes than Alan Titchmarsh (tv presenter and bit of a gardener) and more Carrs than Michael Schumacher' (former F1 racing champion). The Carrs cover the northwestern side of The Wirral, from West Kirby across to the edge of Wallasey Pool. Main area of concentration seems to be Frankby/Greasby and Moreton. there are 7 more 'Carrs' in the northern central region.
The parish distribution is virtually unchanged from Viking and Domesday times
When the Vikings arrived in 902AD, Wirral was empty. Looking at the place names gives us a clue to where they settled. Based upon the distribution of names, Oxford Archaeologist David Griffiths has drawn a north south line showing what he believes to be the original settlement area. This is verified by John McNeal Dodgson, a place name and linquistic expert based on manors held by Scandinavians at the time of Domesday (1086AD).
Wirral Place Names
Arrowe. A shieling or 'at the shieling'. Also Arwe and Argh. Summer pastureland away from the farmhouse.
Birkenhead. not a large settlement but a region of 'headland growing with birch trees; old english influence mixed with old norse. Probably with a few huts?
Brimstage. from Brunn.
Caldy (once Little Caldy). Cold Islands or Kald-eyjar. This meant the district of the cold islands.
Claughton. Klakkr-tun. Hamlet on a hillock. Mixture of Norse/Saxon. Klakkr - hillock and tun - town.
Crabwell, narrow field, krupp-vollr.
Denhall - early form of Daneswell. (There is a daneswell drive in Moreton). Possibly the nucleus of Danes who joined Ingimund in raids on Chester. Danes Well (spring).
Frankby. Frankisbyr or frankies or Frakki's village. From Old danish (person) and by - settlement or vilage. The use of a named village is most unusual for the area.
Gayton. Geit-tun, goat farmstead.
Greasby. Greasby Bridge, Greasby Copse, Gresby Brook. Old english 'graef' or stronghold and the danish 'by'. In Domesday Book it was known as Gravesberies.
Helsby. Village at the edge. Hjalli-byr.
Heswall. Hazel spring from the old english hoesel and hesli (norse).
Hinderton, the hinder part of the village, the back part. Hindri, old norse - at the back.
Irby. Ira-byr - the settlement of the Irish or more likely 'settlement of Scandinavians from Ireland (Irar).
Kirkby i Waleya (Wallasey Village). Kirkju-byr, village with the church.
Larton. Leir-tun, Farmstead at clayey place.
Lingham. Now part of moreton. Lyng-holmr. Heather Island on a marsh. now the region of Moreton Shore. It was here that Viking King Canute gave rise to the legend of turning back the sea.
Liscard. Hall at the rock. lios na carraige. Also Lisnakarke and Lisecair.
Meols. Great & Little. Melr = sandbanks. Sites of many archeological finds. Iceland has Melar place name of similarity. Several variations exist in the north west.
Mollington Torold. Now known as Great Mollington. An english name means Moll's Farm. The word Torold is norse, or Toraldr, or Thorot, ap erson who owned land in 1271. The land was in the possession of the Thorld family into the 14th Century. Also known as molyntom Thorot (1286).
Ness. Nes, promontory.
Neston. Farmstead at or on the promontory (nes). Accessible by sea, Vikings used the landing there. In medieval times it was the main Wirral town. Local church (St Mary & St Helen) is home to some remarkable Viking stonework.
Noctorum. Cnocc-tirm; the hill thats dry or Dry Hill.
Oxton. first element identified as Viking.
Pensby. Village at Penn Hill. Could have celtic origin meaning 'top end'
Raby. Raby Mere. Rái-byr. Village at a boundary.
Storeton. Stór-tún - the great farmstead. Storting - is norse for great assembly or Parliament. Its possible that the first part Stóró comes from a young wood, plantation, or land growing with brushwood. Dr John McNeal dodgson thinks the latter is the most likely.
Thingwall. Thingwall (ting-volr) the viking Parliament for the norse community. situated in what was the centre of the community. The Viking letter for T is used in Stephen Hardings book, which I cannot produce; its like a capital 'I' with a 'p' interwoven.
Thurstaston. Torsteinns-tún (Torsteins farmstead). The idea taht it derived from Thors Stone is incorrect. This local interpretation comes only from local folk.
Tranmere. trani-melr or Crane's Bank. Sandbank with the crane birds. a favoured spot on the early Mersey for these birds and immortalised by the Vikings. A Viking lady gave her name to Reynildes Pool, now dried up and another Gunnhildr, to Gunnille Pool. there was also a tranmere Pool. After the industrial revolution, cranes of a different type occupied Tranmere on the river bank! Famous also for its Football Team, the only English football team with a Viking name.
West Kirby. Exactly as the name suggests, the west village of the church. Vestri-Kirkjuyr. The 'west' was to distinnguish it from the 'other village with a Church' = Wallasey Village. The church in question is St Bridgets, founded by the Vikings. All that remains of the original is the hogback tombstone, which is now inside the church. Another early name was Kirkby in Wyrhale. The viking name exists today in Iceland.
Whitby. The white manor or village. Hviti-byr. There is a namesake in North Yorkshire which I visit at least once a year.
Woodchurch. Wodekirkja. Wooden Church or church in a wood.
This page is by no means finished but I have been so busy moving hosts and doing new sites .........................
January 2023: I found an article about a navigational aid written by Prof Stephen Harding:

https://www.sciencealert.com/did-the-vikings-use-crystal-sunstones-to-discover-america?utm_source=Article&utm_medium=Website&utm_campaign=InArticleReadMore
I saw a item on tv about a modern longboat navigation to the Americas using only a sunstone and a sun compass (nothing magnetic). They landed approx 2 miles from their intended destination as I recall.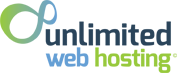 http://www.wirralvikings.org.uk/